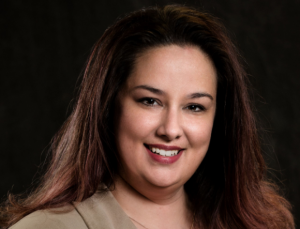 The Argyle Town Council came to a mutual decision to part ways with Kristi Gilbert, the town manager, at its special council meeting on Tuesday night.
After a lengthy executive session, the council voted 3-1 to place Gilbert on paid administrative leave and authorize the town attorney to negotiate a separation agreement with Gilbert. Council member Marla Hawkesworth was the lone dissenter.
No explanation was given for the decision during the meeting. On Wednesday, Gilbert and Mayor Don Moser both declined to comment on the specifics of what happened because the issue was protected by executive session, but they did both say that it was a mutual decision between Gilbert and council.
Gilbert had worked for the town since 2014, when she became the town secretary and human resources administrator. In May 2018, she was named the acting town manager because the town manager at the time, Matt Jones, resigned after being suspended by the town council. No reason was given for that decision, either. Gilbert was then appointed to be the permanent town manager in September 2018.
This year has been a tumultuous time for the town because of discord among council members, which is still going strong. Seemingly simple issues, like naming the town park or appointing a council member, become contentious. The mayor and council have filed many official complaints against each other, only to eventually withdraw them without making them public. Mayor Don Moser and Mayor Pro Tem Cyndi Hermann requested an Attorney General investigation into Jon Donahue, who chose to resign from council because of it. Two other council members have resigned this year, and Councilman Ron Schmidt is suing the town, the former town attorney, Donahue and Hawkesworth in retaliation for being sanctioned unanimously by the council earlier this year. Schmidt also threatened Gilbert's job this summer, according to a letter from Gilbert's lawyers.
On top of all that, the town recently had to hire a new town attorney — because the former one resigned because of Schmidt's lawsuit — and it is also currently trying to hire a new police chief.
Now it has a vacancy at town manager, too.
Moser said the town is searching for an interim town manager, and until then "each department head is handling their business" and Town Secretary Erika McComis is his point of contact with town staff.
"Hopefully nothing large will come up until we can appoint an interim town manager and do a search (for a permanent one)," Moser said. "As far as the council is concerned, we're still committed to our direction of serving the citizens with as much transparency as the law will allow."