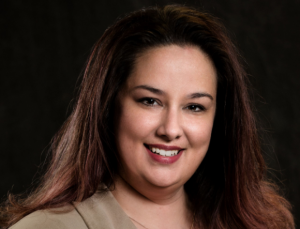 The Argyle Town Council last week appointed Kristi Gilbert to be the permanent town manager.
Gilbert has extensive experience in local government in southern Denton County for the better part of the last 17 years.
She started working for a few hours a week at the town of Bartonville helping out the town secretary before soon becoming the deputy town secretary. She left in 2004 for a full-time job in the private sector, but realized she enjoyed municipal government work and returned to the town of Bartonville one year later. In 2008, she became the town secretary and assistant town administrator until she left in 2012 for a job with the town of Murphy, near Plano.
"I thought I wanted to move up in larger cities," Gilbert said, "but I realized I enjoyed the day-to-day working in all aspects of a smaller town, rather than one specific department every day."
Gilbert then became the town secretary and human resources administrator for the town of Argyle in 2014.
She was named the acting town manager in May, and since then, the town has contracted with someone to help cover some of her town secretary work. Now that she is the town manager, Gilbert said she is seeking to fill the town secretary/HR administrator position quickly.
Gilbert succeeds Matt Jones, who served less than a year as town manager before he resigned after being suspended.
Jones was the town's director of community development for more than two years before he was promoted to town manager in August 2017. But in April 2018, the Argyle Town Council suspended Jones indefinitely with pay, and he resigned a month later.
Though no staff or council members ever commented publicly about why Jones was suspended, he was not accused of any illegal activity or untoward misconduct in association with his employment with the town, and his resignation was in "mutual interest" of Jones and the town, according to the town.