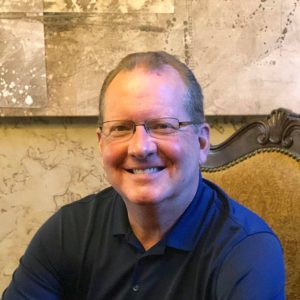 By Jim Johnson
The U.S. Senate's Committee on Aging released its annual Fraud Book reporting that retired Americans will lose $3 billion this year as victims of financial scams.
Law enforcement is working hard on this, but the best defense is self-defense: staying alert, applying skepticism, and reporting fraudsters so that these criminals can be brought to justice.
The most common scam again this year is IRS impersonation where fake IRS agents call victims to demand immediate payment of supposed back taxes. Another scam involves callers impersonating grandchildren needing emergency money. Last year, the FTC received complaints of an amazing 3.8 billion robocalls. It's been projected that nearly half of all mobile phone calls this year will involve fraud.
Many modern scams are committed by criminals using overseas call centers. Steps are being taken. Last year, a major case took down five call centers in India and 24 American co-conspirators were sent to prison.
While modern scams are exploding, perhaps the most devious and harmful scams are the oldest forms of "Ponzi" schemes. [Charles Ponzi became infamous in the 1920s for swindling clients with promises of 100% dividends. Ponzi was able to steal $20 million before his scheme collapsed.]
Whether modern or old fashioned, con artists work to gain trust, followed by active participation, of their victims. These fraudsters may harass their targets into cooperating. They may seduce victims with promises of get-rich-quick schemes.
You can help fight these crimes by screening unknown phone numbers, using apps to block robocalls, staying informed of new scams, and reporting attempts in order to increase prosecutions.
Additional tips:
Don't make fast decisions when a caller threatens you. Before sending any money, double check with a trusted advisor.
Don't provide personal information like the last 4 digits of your social security number or account numbers in response to unsolicited phone calls.
Stay alert: know that scammers use fake caller IDs to disguise their real numbers.
Know that the IRS (unlike imposters) will not call demanding payment by wire transfer or gift cards.
The Senate has a toll-free hotline to report fraud: 1-855-303-9470. Hotline staff can provide information to help plus transmit information to law enforcement.
Jim Johnson is a 27-year Denton County homeowner and an adjunct professor at Texas A&M Law School. Contact Jim at 940-435-9806; PO Box 50748, Denton, TX 76206; email [email protected].