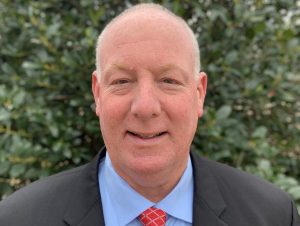 Greetings Double Oak Neighbors,
Merry Christmas and Happy New Year from your Double Oak Town Council and staff.
Annual Christmas Tree lighting in the J.B. Wright Park and Santa Rides with the DOVFD
The annual Christmas Tree lighting will be held on Monday, December 2, 2019 at 6 p.m. Please join your family, friends and neighbors for caroling, refreshments, Christmas tree lighting and the arrival of a "special guest" on a DOVFD fire truck.
Santa Rides with the DOVFD
The Annual Santa Rides with the Double Oak Volunteer Fire Department will be on Sunday, December 8 starting at noon. Listen for the firetruck sirens and Santa will visit every street in Double Oak.  For more information visit, www.dovfd.org 
Discussion on town ordinances related to portable storage pods and accessory buildings-home additions
The town is considering adoption of an ordinance regulating portable storage pods. Portable storage pods are intended to be a temporary use and not a permanent use on property.
The town is considering whether amendments need to be made to the ordinance regulating accessory buildings and home additions. What do residents think about current regulations which allow an open breezeway common roofline connection for a home addition?
These items are on the council agenda for discussion and to receive comments from residents.
Recycle and Trash Contract Extension
Republic Services has contacted the town to renew and extend our contract for five years. The council will consider this contract at our December council meeting.
The town has received favorable feedback from a majority of our residents since Republic Services took over the contract from Waste Management.
The proposed contract includes the services residents receive today and includes standard contract language of allowing Consumer Price Index (CPI) annual price increases.
As mayor, I am in favor of renewing and extending our contract with Republic Services and will be making this recommendation.
Waketon Road Improvement Project Update
The town thanks those residents who have recently signed off on right-of-way easement agreements. These agreements allow for the much-needed improvements to Waketon Road. The project is 100% designed and with a couple more signed agreements, the project can be bid out. In the near future work may begin to lower a water line under the roadway prior to the actual road widening construction.
May 2, 2020 Municipal Election Day
Town administrative staff are preparing for the May 2, 2020 municipal election. The first day to file an application for a place on the ballot is January 15, 2020. The last day to file an application for a place on the ballot is February14, 2020. Town officials' seats expiring in May are: Councilmembers Anita Nelson, Joe Dent, Billie Garrett and Von Beougher. Please check the town website for future May 2, 2020 election information.
Mission Moms – www.missionmoms.org

There are many wonderful organizations that help families here in Denton County. One of these community caring organizations is Mission Moms which was founded by a friend of mine, Kathryn Flores. This Thanksgiving, Mission Moms provided approximately 600 meals to families. The organization is currently asking for donations to assist families at Christmas. Kathryn, her volunteers and donors also provide school backpacks and lunchboxes to students. Please take a moment and go to www.missionmoms.org website and read about this local community organization and consider helping in some way. Teach. Serve. Act.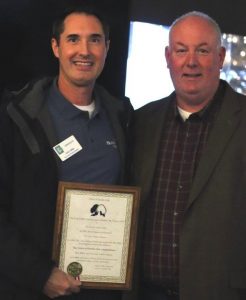 The Cross Timbers Gazette 40-year anniversary
Congratulations to Max Miller and The Cross Timbers Gazette on its 40th year anniversary of being the hometown news and information source for the community.
Our thoughts and prayers are with our Double Oak residents who are dealing with sickness and with those who have had a family member pass away.
The town extends condolences to Constable Tim Burch and family on the passing of his mom, Edna Mae Wilson.
The town extends condolences to former mayor Dr. Charles Bimmerle and family on the passing of his wife, Deak.
Check the town website for town hall holiday closings and trash service schedule. From the Town of Double Oak, Merry Christmas and Happy New Year