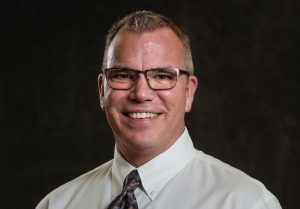 Argyle Town Council Member Alex Vukasin has submitted his resignation.
In his resignation letter, submitted this week, Vukasin cites "an ugly underside of this quaint little town" that has distracted him from his job, and he has let his boss down.
Vukasin, who was first elected to Place 1 in May 2018, says in the letter that he has had the desire to step down "for some time," but he wanted to finish out his term, which ends in May 2020. He had a conversation with his boss recently in which his boss said, "I don't know what's going on, but you are clearly distracted – I NEED the old you back, and I need him RIGHT NOW."
Vukasin's letter says he realized his boss is right, his work life and his personal life have fallen by the wayside because of political strife going on in the town and among the Town Council. He has decided to resign, effective after the town meeting on Tuesday, Oct. 22.
The Town Council is expected to appoint someone to finish out Vukasin's term.