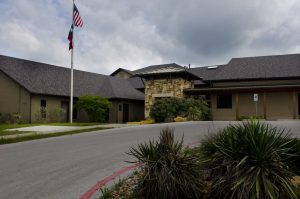 The discord at Argyle Town Hall has reached new heights.
One council member — who is accused of threatening the Town Manager's job — is suing two fellow council members and the Town Attorney, who has resigned.
In the rural-ish town of 4,100, sometimes council members have let their tempers erupt in loud arguments in Town Council chambers, plus other times it has just been one member accosting another in the hall during a bathroom break.
Argyle Town Council member Ronald Schmidt is suing in federal court the Town of Argyle, the Town Attorney and two council members — Marla Hawkesworth and Jon Donahue — who often disagree with Schmidt on council issues. Schmidt was sanctioned this summer for aggressive conduct toward Hawkesworth.
Town Attorney Bob Hager has resigned "as a direct result of the ongoing conflict between Council members," saying in his resignation letter that he has been subjected to "unjust characterizations and exaggerated prevarications, which serve no purpose toward the governance of your Town."
Hager's resignation is forcing the town to cancel scheduled Council and Planning & Zoning meetings while it searches for a new attorney. The Town Council will hold a special meeting Monday to interview candidates for Town Attorney.
Suing His Opponents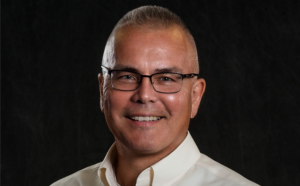 Schmidt's lawsuit claims hostility between the two main political groups in the town, who largely disagree over development ideologies, reached a boiling point in April, when a contentious council meeting led to him telling Hawkesworth "that this hostility was her fault." Hawkesworth has said she was leaving the restroom when Schmidt quickly approached her, stuck his finger in her face and exclaimed, "This is your G****** fault!"
Weeks later, after Schmidt won re-election, Hawkesworth filed a complaint against Schmidt about that incident. His lawsuit alleges the complaint is an attempt by Hawkesworth and Donahue to silence Schmidt and have him removed from council for purely political reasons.
Hager then recommended sanctions against Schmidt for violating the town's Code of Ethics.
Schmidt's lawsuit claims that Hager knowingly chose not to interview the witness who was in closest proximity to the incident between Hawkesworth and Schmidt. It then claims Hawkesworth and Donahue "pressured and harassed the other council members into passing the sanctions" against Schmidt.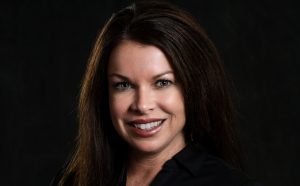 In June, all council members — except Schmidt and Hawkesworth, who abstained — voted to sanction Schmidt, restricting him from attending town council meetings, "and any executive committee thereof" until Sept. 15. He was also required to issue a public apology, and he was no longer able to serve as the town's Mayor Pro Tem.
At the next council meeting, Mayor Don Moser read Schmidt's apology, which said: "I pointed my finger at a fellow council member and finished a sentence using the Lord's name in vain. Those actions did not meet my expectations of how I want interactions between council members to occur, and I apologize for those actions. While this event was regretful, my resolve and commitment to serve the citizens of Argyle is steadfast."
In a June interview, Hawkesworth said she believed Schmidt's apology was not good enough.
"I was very disappointed in his apology," Hawkesworth said. "It was evident it was written as quickly and effortlessly as he could write it … there was no public apology to me at all."
Hawkesworth — whose name is consistently misspelled throughout the lawsuit — also said she thinks the sanctions placed on Schmidt, "were not nearly enough."
"In my opinion, someone in a leadership role, in a community of any size, who cannot control their temper, there's no place for them in a leadership role, certainly as a council member," Hawkesworth said.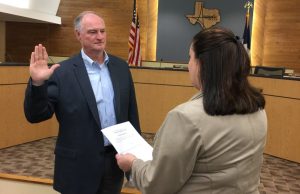 Schmidt's lawsuit claims that he has been deprived his First Amendment rights to free speech and free association, his right to due process under the 14th Amendment and his right to due course of law under Texas law. He is seeking compensatory and actual damages against Hawkesworth, Donahue and Hager for his "mental anguish" and their "intentional infliction of emotional distress." The lawsuit claims damages to his "professional and personal career, lost wages and future earning capacity."
"Marla was not a part of that vote (to sanction Schmidt), yet (Schmidt) thinks somehow she bears responsibility for the punishment he received and the conduct he acknowledged he committed and apologized for, and we think that is not going to hold up in court," said Josh Westrom, Hawkesworth's lawyer.
Schmidt's lawsuit also says the town "is only included in this lawsuit as a necessary party" so Schmidt "may obtain declaratory relief from an unconstitutional town ordinance," meaning he is not seeking money from the town. The lawsuit claims the town's Code of Ethics violates Schmidt's rights to free speech and free assembly, saying it is too vague.
Schmidt, Donahue and Hager did not respond to requests for comment on Friday.
The Tree Meeting
The lawsuit doesn't mention a separate-but-related issue involving Schmidt at Argyle Town Hall. A new anonymous Facebook page called Argyle Truth was recently created, sharing video of an outburst between Moser and council members about Schmidt at a recent council meeting, which appears to be related to documents alleging Schmidt threatened the job security of Town Manager Kristi Gilbert over a meeting for which he was present.
Rick Bradford, chairman of the Planning & Zoning Commission, scheduled a Tree Committee meeting on Aug. 8, stating in an email to town staff that four members will be working on the tree ordinance. The tree committee is studying Argyle's tree preservation ordinance with the goal of suggesting changes to ensure the preservation of trees through incentives and appropriate mitigation requirements. The four people who were present for the Aug. 8 meeting were Bradford, Paul Kula, Leona McDade and Schmidt, according to Gilbert.
Bradford said Schmidt was not one of the four people he was expecting to attend the meeting, and Schmidt didn't discuss the tree ordinance with the others.
The Town Manager, unsure if Schmidt's apparent presence at the meeting was a breach of his sanctions, consulted with Hager, who advised she email the Town Council to let them know who attended the meeting, which Gilbert did. A week later, on Aug. 15, she sent another email saying she learned that Schmidt may not have participated in the meeting and apologized for any confusion her first email may have caused.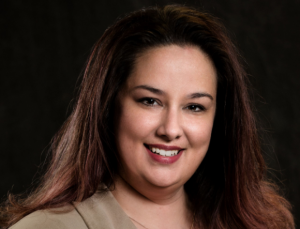 At some point between the afternoon of Aug. 15 and the morning of Aug. 16, Moser left a typed "apology letter" on Gilbert's desk.
The letter had been written by Schmidt, but was written as if by Gilbert, apologizing for her first email. The letter claims Schmidt was not at Town Hall for the tree meeting, though he did talk to some of the other members about various things and that he could have participated in the meeting if he wanted.
The letter ends with: "I have learned from this experience and will do my best to set an example for the employees, citizens and leaders of our Town."
In a text message with Moser on Aug. 16, Gilbert wrote, "I'm not going to send anything remotely like his letter."
Moser downplayed the issue, saying in an interview this week that Schmidt was not intending for Gilbert to send that letter verbatim, but it was more like "a template for what he wanted to see."
Moser, Gilbert and Schmidt met later that day.
According to a letter from Gilbert's attorney, Schmidt demanded Gilbert send the letter to Town Council to apologize and exonerate him. She refused, because she was not qualified to make such legal conclusions. That's when Schmidt "became very angry and got very close to" Gilbert and suggested her job was in jeopardy, the letter says.
In addition, this also happens to be the time of year that the Town Council conducts the Town Manager's annual evaluation. That was supposed to be discussed in executive session in this week's Town Council meeting, but Schmidt did not submit his evaluation to Moser and gave no explanation. Moser asked Gilbert if the action could be postponed until the Oct. 22 council meeting and she agreed.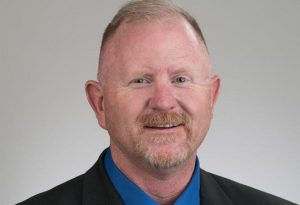 Moser said in an interview that he is "very happy" with Gilbert's job performance. But he is not optimistic about how the town will ride out all of this dysfunction.
"I've tried to get everybody to calm down," Moser said. "I don't know what to do from here. People on social media are trying to stir things up and council members are stirring things up. It'll continue until residents say they're displeased with this behavior."
However, Moser isn't without critics for his own behavior in the Sept. 10 council meeting. He abruptly ended an executive session, during which he says Donahue and Hawkesworth wanted to deviate from the items on the agenda, which would violate the Open Meetings Act, "and I and the Town Attorney wouldn't let it go there … so we walked out," Moser said.
As the council members made their way back to the Town Council chambers, the arguing and finger-pointing continued, when Moser abruptly adjourned the meeting, slamming his gavel down.
"You cannot withhold information!" Donahue exclaimed at Moser, adding, "We're going to get sued because of the actions of Ron Schmidt," apparently alluding to the contentious meeting between Gilbert and Schmidt.
Moser rejected Donahue and Hawkesworth's claims of a cover up and, after a few minutes, the group quieted down and left, with Hawkesworth calling the episode a "circus."