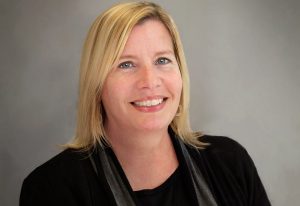 by Janet Laminack, Denton County Extension Agent-Horticulture
Fall is finally here (at least according to my deceitful calendar.) Of course, it does not feel like it yet in Texas. Eventually we will get our two days of fall weather and everyone can break out the sweaters and s'mores.
Until then, we can pretend the days are crisp and get in the spirit with the Fall Garden Fest on Saturday, Oct. 12. This free event is from 9 a.m. to 3 p.m. at the First United Methodist Church of Denton, 201 S. Locust St.
Fall Garden Fest is a Denton County Master Gardener tradition with oodles of informational booths on all things gardening. Special guest speakers this year are Jay White, owner and editor of Texas Gardener magazine, and Dee Nash, garden writer, photographer, garden traveler and podcaster of Red Dirt Ramblings.
We will be giving away wildflower seeds and answering all your gardening questions. If you are interested in bees, bats, bugs, worm composting, veggies, Monarch butterflies, lawn care and herbs or fairy gardens, you will not be disappointed. Bring the whole family because we will have a special kids activity area. Along with all the educational booths, there will be vendors selling garden-related must-have items.
This is also a great time to see the Master Gardener program in action. Master Gardeners are a volunteer program under the umbrella of Texas A&M AgriLife Extension. They complete an intensive training course and then contribute 70 hours of service in their first year to become certified. After that, Master Gardeners continue to contribute 12 hours of volunteer service annually and participate in 12 hours of advanced training to keep their knowledge up-to-date.
The Master Gardeners exponentially expand the outreach of our office with their mission to educate and engage county residents in the implementation of research-based horticultural and environmental practices that create sustainable gardens, landscapes and communities. You may have called our help desk or participated in one of the many free classes throughout the community conducted by Master Gardeners. If you are interested in knowing more about becoming a Master Gardener, you can visit the recruitment booth at Fall Garden Fest.
Also upcoming is our Oct. 15 informational meeting on becoming a Master Gardener. Come a little before 10 a.m. to get some snacks and mingle with Master Gardeners. The program will begin at 10 a.m. with a few presentations. You can pick up an application to apply for the class at the event and sign up for your interview as well.
For more information on these and other events, visit dcmga.com. You can also email your gardening questions to [email protected] or call 940-349-2892. Also, follow us on Facebook for gardening information and upcoming events.