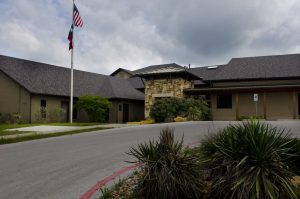 The Argyle Town Council voted to hire a new town attorney Monday night in the ongoing fallout from a federal lawsuit filed by a council member against the town.
Councilman Ron Schmidt — who was sanctioned this summer for his conduct toward another council member during a council meeting — is suing in federal court the Town of Argyle, two council members and Bob Hager, the town attorney who resigned last week as a result of the lawsuit. For the full story on the lawsuit and a separate-but-related allegation that Schmidt suggested the town manager's job wasn't safe, click here.
The town called a special council meeting Monday evening to accept Hager's resignation and to interview applicants for the open town attorney position.
During the meeting, many residents addressed council about the pending litigation and the town attorney situation. Some called for Schmidt's resignation and questioned whether he should be able to serve on council while suing some of its members and the town itself. They expressed concern over the political discord among the council as well as the town's potential financial costs over Schmidt's lawsuit.
Mayor Pro Tem Cyndi Hermann and Councilman Alex Vukasin voted to accept Hager's resignation, but Marla Hawkesworth and Jon Donahue opposed it and Schmidt abstained, leaving Mayor Don Moser as the tie-breaking vote to accept.
Then the mayor and council moved to the town attorney interviews. Town Manager Kristi Gilbert informed council that originally, three firms were to be interviewed but Monday afternoon, one of the three informed the town that it was no longer interested.
"Shocker," Hawkesworth said.
After interviewing the remaining two law firms, the council voted 4-0 (Schmidt abstained) to hire Messer, Fort and McDonald as town attorney and authorize Gilbert to execute the contract. Council then tabled the possibility of hiring special counsel, which will be considered at a later meeting after discussing it with the new town attorney. Moser said he doesn't want the new law firm to feel they're being "thrown to the wolves" immediately after being hired.