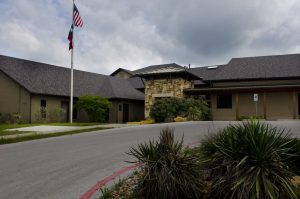 Argyle's mayor and mayor pro tem have requested a Texas Attorney General opinion and/or investigation into whether a council member is violating the state's dual office holding laws.
The request, made by Mayor Don Moser and Mayor Pro Tem Cyndi Hermann about Councilman Jon Donahue, will be discussed in executive session in Tuesday night's Town Council meeting.
In 2013, Donahue was appointed to the board of the Denton County Emergency Services District No. 1, the political subdivision responsible for providing fire protection, prevention and educational services to Argyle and surrounding communities. He was appointed to Town Council in April 2017 and elected to a full term in May 2018.
Donahue said that when he was first appointed to the Council, he asked the town attorney if he was able to serve on it and the ESD board at the same time, and he was told he could.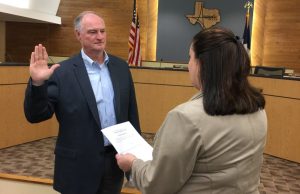 In 2010, then-Attorney General Greg Abbott's office released a report meant to explain Texas' dual office holding laws, which have restrictions on "holding more than one civil office of emolument." The report says that an emolument in this context is defined as pay or some other benefit, compensation or thing of value received in exchange for the person's service as an officer.
Donahue said he is not paid for his service on the ESD board, and he receives a yearly check of $10 for his council service, which he donates to the town's tree fund.
Moser said he couldn't comment much on the issue "until it is investigated."
"This is a situation that was brought up to us, and we're trying to see if it is even an issue," Moser said.
This new agenda item adds to the growing amount of political discord in Argyle. Just in that same executive session on Tuesday, the town council and town attorney will also discuss several official complaints among council members: Moser and Hermann have each filed complaints against Donahue and Councilwoman Marla Hawkesworth, and Hawkesworth has filed one against Moser and Hermann. Those complaints have not been made public by the town, as of Monday.
Also to be discussed in the executive session is the lawsuit by Councilman Ron Schmidt against Donahue, Hawkesworth, the former town attorney and the town itself. The lawsuit is  in retaliation for the council voting unanimously (with Schmidt and Hawkesworth abstaining) to sanction Schmidt for his conduct toward Hawkesworth during an April council meeting.
As a result of the lawsuit, filed in September, the town attorney resigned. Since then, Councilman Alex Vukasin resigned and his successor was appointed, but not without controversy.