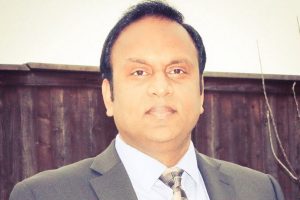 The Town of Flower Mound received a written withdrawal certification on Wednesday from Town Council Candidate Prabu Jaganatan.
That changes the Place 1 race to a two person contest between incumbent Jason Webb and Cathy Strathmann.
In an email to The Cross Timbers Gazette, Jaganatan stated that his wife recently fell from a swing and hurt her back requiring his help in going to the doctor for treatments.
"I need to take care of all these issues before I concentrate on my race so decided to run next year so I can learn more about my community by joining a board or commission in the coming months. I am truly in love with my community but first my family issues need to get resolved before I step into the community," said Jaganatan.
Since it is past the filing deadline, Jaganatan's name will remain on the ballot.