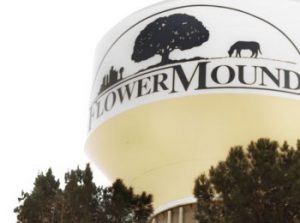 Twenty Flower Mound residents have thrown their hats into the ring to fill the open Place 1 Town Council seat left by the resignation of Brian Rountree.
Among the applicants are 10 previous or current town boards and commissions members and past town council members.
The list includes former mayor Larry Lipscomb and former town council members Laurie Long, Paul Stone, Mike Wallace and Mark Wise.
Here is the full list:
Jacob Cohen
Jim Engel
Doug Fulmer
Douglas Gade
Don Gilmore
Ross Heath
Robert Hunt
Paul Kellner
Mark Lacasse
Ashley Lintner
Larry Lipscomb
Laurie Long
Zachary Manz
Sky Jay Schoggins
Brian Smiley
Connie Smith
Paul Stone
Mike Wallace
Jason Webb
Mark Wise
The application period closed at 5 p.m. Monday. To qualify for a council seat, the applicant has to be a registered voter of Flower Mound, be at least 21 years old, have been a town resident for at least one year, not be employed by the town, and hold no other public office.
The October 20 resignation of Rountree from the Flower Mound Town Council was officially accepted at last Friday night's special meeting. Rountree was serving his first term on council after being sworn in this past May.
The town council is expected to appoint a new council member to Place 1 to fulfill the remainder of a first-year, unexpired term this Saturday.
"The interviews for applicants will be televised and begin at 8:30 a.m. on Saturday, Oct. 31, and then the council members will deliberate and hope to appoint someone by noon," said Flower Mound Mayor Tom Hayden.
"We'd like to have someone ready to fill that seat at the next council meeting (on Monday, Nov. 2)."