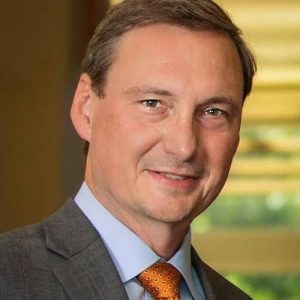 This morning, Flower Mound Place 1 Councilman Brian Rountree officially resigned his position on the Town Council.
In an email to Town Manager Jimmy Stathatos, Rountree cited the need to "focus on dealing with my health issues and family concerns" as his reason for resignation.
Rountree also stated, "Please express to the entire staff and Council my thanks for all your kindness, professionalism and friendship during my time of service and I offer you all my best wishes."
Rountree had agreed on Monday night to testify under oath as part of an independent investigation of violations to the town's ethics ordinance.
Due to Rountree's resignation, the Town Council will have 30 days to appoint a new Council Member to Place 1. Anyone who wishes to apply for Place 1 is encouraged to contact the Town Secretary's office at [email protected] or at 972.874.6070. In addition, the vacated position will also be up for election in May 2016 for a one-year, unexpired term.
"We appreciate anyone who is willing to contribute their time and service to the Town of Flower Mound by serving on Town Council," said Flower Mound Mayor Tom Hayden.
In response to the situation, Mayor Hayden has called a special meeting for this Friday, October 23, at 6 p.m. at Flower Mound Town Hall, 2121 Cross Timbers Rd.