The future Marty B's event center will now have a wedding chapel, too.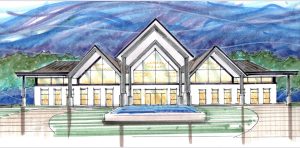 A year ago, the Bartonville Town Council approved a Conditional Use Permit (CUP) and Site Plan for Marty B's Event Center, which owner Marty Bryan said will host weddings, galas and other special events. After that, though, he and his team realized it'd be easier to have weddings with a separate space for the ceremony and the reception.
"We were originally just going to build the event center, but we would have to move people out of the building after the ceremony and convert it to the reception hall," Bryan said. "Now, we will have the reception totally ready and set up before the wedding ceremony ends … The event center will have a state-of-the-art audio/visual space."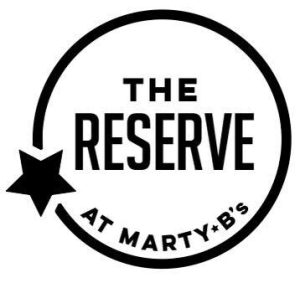 The development has been branded The Reserve at Marty B's and will be located across I.T. Neely Drive from the Marty B's restaurant, 2664 FM 407. Vehicles will access The Reserve via I.T. Neely. Council approved a revised CUP with the new chapel last month.
The chapel will have a capacity of around 200 people, while the event center's capacity will be just under 300. Bryan said The Reserve will be designed to to provide an intimate space for events, and will be able to host indoor/outdoor weddings.
"We're thinking creatively about the landscaping, and will have berms around the space to make it feel like it could be anywhere, in the middle of nowhere," Bryan said. "The architecture will be upscale, but complementary to the Marty B's restaurant."
Bryan said he plans for construction to begin in spring 2024, and open the venue as early as summer 2025.