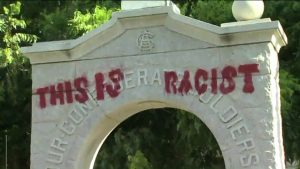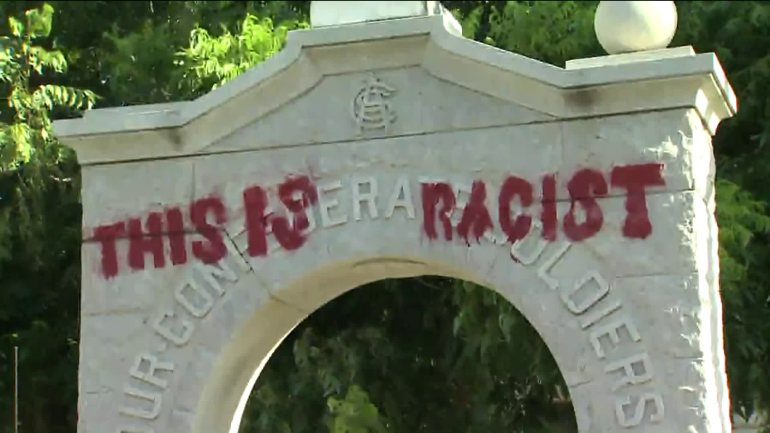 Denton County Commissioners voted unanimously Tuesday to remove and relocate the Confederate Soldier memorial from Denton's downtown square.
County Judge Andy Eads said Tuesday that the decision was not taken lightly, but as memorials in Denton and around the country have been vandalized and/or destroyed, the memorial needs to be relocated "to preserve both community peace and a piece of history."
"In weighing the potential for further harm to our businesses, potential for harm to anyone who might seek to destroy it and the law enforcement resources needed to protect it, we believe relocation is the right step," Eads said.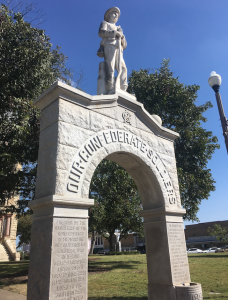 The monument of a lone Confederate soldier facing south was erected by the Daughters of the Confederacy in 1918. In Denton, it's been a point of contention for years. Petitions have pushed for the statue to be removed, just as petitions have pushed for it to be kept up.
"For over 100 years, this memorial has stood next to the courthouse and meant many things to many different people," Eads said. "To some, it is a linkage to our past heritage and to others, it is a symbol of oppression. We have tried hard to thread the needle between these views: to honor sacrifice while respecting the sensibilities of people who have approached the Denton County Commissioners Court in good faith. We intend to continue to do so."
The memorial will be retained and re-interpreted for educational and historical purposes at another Denton County location under the direction of the Office of History and Culture. The Art Committee will continue its mission of adding context to it.
The county sent a state antiquities permit application to the Texas Historical Commission, seeking permission to remove and relocate the memorial.