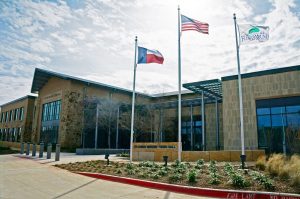 The Denton County District Attorney's Office notified the town of Flower Mound on Monday that it will be taking no action against the town after reviewing complaints by a resident.
Bob Kavula filed a complaint earlier this month that listed several allegations against the 2018 Flower Mound Town Council, Town Manager Jimmy Stathatos, Fire Chief Eric Greaser and Town Secretary Theresa Scott. Kavula was claiming several instances in which the town failed to comply with state laws, including the Open Meetings Act and the Public Information Act.
In a letter to Kavula dated Sept. 17, Jerry Pomposelli, the DA's chief investigator, said that the DA's office determined the town did not violate those laws and the DA's office "will not be taking action against the Town of Flower Mound." Those named in the complaint will not be investigated.