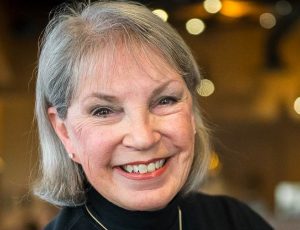 Isaac Newton's Third Law of Physics states: "For every action, there is an equal and opposite reaction."
In Flower Mound, however, resident Bob Kavula's Sept. 4 filing of a criminal complaint against Town Manager Jimmy Stathatos, plus various town staff and elected officials, has triggered an overwhelming response from our readers.
In our effort to present a complete issue, we reached out to Kavula to include his input for this article. He answered our call at 9:56 a.m. Thursday, but immediately hung up after our reporter identified himself.
With that disclosure, the text in italics is from Kavula's narrative to the Criminal District Attorney's Office. The regular text represents research on specific items found by the newspaper to date.
"I'm reaching out to you because I've witnessed multiple activities by officials/staff of the Town of Flower Mound which lead me to question the authority/legality of such actions and decisions." 
Kavula's list of complaints include: failure to publicly review town policy decisions; disclosing town-related business with residents on social media and improper use of social media; and, failure of council to perform their Charter-assigned duties.
The center of Kavula's complaints focus specifically on Town Manager Jimmy Stathatos, including– "exceeding authority provided the Town Manager. Please provide the records (Council minutes, email, other) indicating Council explicitly approved the appearances by Mr. Stathatos and Mr. Greaser in front of representatives of the recent Texas Legislature for the specific purpose to discuss pending State legislation concerning property tax reform.
It's very disconcerting that unelected employees may have independently decided to represent voters/taxpayers on policy issues, especially at the State level, without explicit consent/direction of elected officials. 
It is even more bothersome that those elected officials may have known of the intent and provided implicit approval without allowing for public discussion. This may in some way be seen as an attempt to nullify our election of State/Local officials, a possible a violation of open meetings laws, and potentially in violation of the Town Charter."
 The truth is, for multiple Town Council meetings prior to Flower Mound representatives attending the legislature meeting on municipal tax reform, the council and town staff openly discussed the trip to Austin. In addition, Stathatos gave a report, as well as show a video, on his testimony.
Kavula also alleged difficulty getting a PIR (Public Information Request) response from the Town Secretary: "concerning a trip the Town Manager and Fire Chief took for the purpose of lobbying in the recent legislative session. The Town Secretary refused to reply until forced by Mayor." 

 The truth is, Town Secretary Theresa Scott provided the following: "Mr. Kavula submitted PIR 325-19 on 6/25/19 and was provided records responsive on 6/28/19. On multiple occasions, I have asked him to call me or come to Town Hall to discuss his concerns. To date he has not taken me up on that offer."
Kavula's previous dissatisfaction with Stathatos can be traced back to 2014, when he alleges Stathatos violated open meeting laws– related to Kavula's request to close a road on behalf of the River Oaks HOA– by adding "a last minute agenda item with the Planning and Zoning commission. We were told the agenda item was "discussion only" and "no decisions would be made". We could not get anyone to the meeting because of the last minute scheduling (less than 72 hours). It turns out P&Z voted on the item." 
The truth is, the item never made it on a P&Z agenda, because it was unanimously denied during a Transportation Commission work session on Oct. 14, 2014.
In addition, LISD filed a letter saying that the road closure would negatively affect its bus routes.
Kavula's most personal allegation against Stathatos is an accusation of conflict of interest when it comes to his residence.
"The Town Manager's wife is listed as owner of a property in the River Walk area of Flower Mound which is part of both a PID and a TIRZ. The Town Manager is required to live in Flower Mound so I can only presume that he lives with his wife at that address. Given the Town is actively "investing" in this development it appears there may be a conflict of interest and possibly an attempt to hide that conflict by omitting his name from the deed."
The truth is, the now Mrs. Stathatos bought her home in 2017, prior to her marriage; hence, her name is the only one listed on the deed.
As for any conflict of interest, Attorney General of Texas Ken Paxton wrote on March 7, 2019: "Chapter 171 of the Local Government Code "preempts the common law of conflict of interests as applied to local public officials. We need not decide whether the city administrator or the city attorney meets the definition of a local public official, because they do not vote or make a decision on a matter that will have a special economic effect on the value of their respective property."
In other words, as Flower Mound's administrator, Jimmy Stathatos is not guilty of conflict of interest.
It might be asked if Kavula has an interest in conflict.