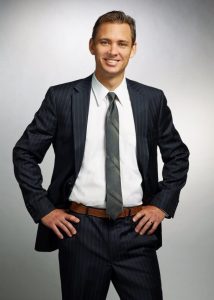 In my previous article, I talked about why Glen D. Smith & Associates partners with Raymond James Financial. It's culture of independence, integrity and transparency gives its affiliated financial advisers the latitude to do what's best for the client.
Now, let's look at the practices and policies of some other financial services companies might raise some red flags while you're prospecting for a financial adviser.
Putting the company's interests ahead of the clients'
Unlike Raymond James Financial, some "wire houses"—a term that describes broker-dealer firms ranging in size from small regional brokerages to large institutions with global footprints—have policies that can restrict its affiliates' independence.
For instance, a wire house may require affiliates to place a percentage of client assets in proprietary products, whether those products support an individual's overall investment strategy or not.
In a sense, then, the advisor works for the company, not the client.
And if your investments are in the wrong place simply to fill a company-mandated quota, which could potentially cost you a lot of money over the long term.
Another policy some wire houses cram down on their affiliates could cost you a trusted relationship.
How?
During your due diligence, simply ask prospective advisors, "What would happen if you terminate your relationship with your financial services company? Can I go with you, or will I remain a client of the wire house?"
That's right. Some wire houses force affiliates who leave to abandon their clients.
Does that make sense to you–building a trusted relationship with a financial adviser, only to be told by someone you've never heard of that the partnership is over because that's company policy?
Benefit from a culture of independence
Raymond James' is committed to supporting its affiliates while at the same time allowing them the latitude to work closely with clients to create custom solutions to your short- and long-term financial challenges.
As far as I'm concerned, that's the gold standard when it comes to financial services support for affiliates and investors.
And it's a standard you should insist on when selecting your financial advisor.
Glen D. Smith & Associates, Raymond James is located at 1029 Long Prairie Road, Suite C, Flower Mound, TX 75022. (469) 212-8072.
Glen D. Smith & Associates is not a registered broker/dealer and is independent of Raymond James Financial Services. Securities offered through Raymond James Financial Services, Inc., Member FINRA/SIPC. Investment advisory services offered through Raymond James Financial Services Advisors, Inc. Any opinions are those of Glen D. Smith and not necessarily those of RJFS or Raymond James.