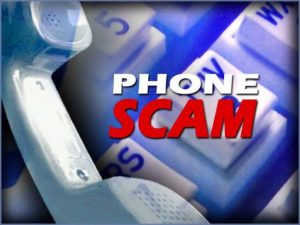 CoServ Electric notified its members and customers on Friday of an elaborate utility phone scam targeting North Texas residents over the Memorial Day weekend.
The scam works like this: A utility customer is contacted and told that their account is overdue and their electric service will be disconnected within the next hour if an immediate payment is not made via credit, debit or prepaid money card.
The twist with this particular scam is that the customer who expresses doubt about the legitimacy of the call is encouraged to call a number – 1-800-565-9479 – to confirm its origin. When this number is called, a professional-sounding answering system picks up and routes customers to what are supposedly CoServ agents but, in fact, are actually part of the scammer's operation.
According to the Utilities United Against Scams, scammers have been known to be especially active over holiday weekends to scare consumers into paying them.
For more details, click on the Scam Alert feature on CoServ.com.