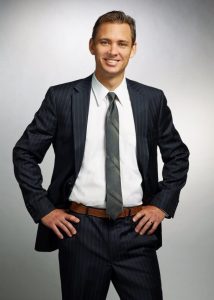 I urge all my prospective clients to take a deep look into the financial services company that stands behind Glen D. Smith & Associates–as those who partner with other financial advisers they may be considering–before trusting their plans, hopes and dreams to another person.
Here, I'll cover financial services company policies and practices that support the clients' planning objectives. Next week, I'll give you some insight into a few things that should raise red flags.
Why we chose Raymond James Financial
As an entrepreneurial, client-centric wealth management practice, our focus is on building long-term, close personal relationships based on integrity and earned trust.
That is Raymond James' attitude as well.
As a diversified financial services company with $725 billion in client assets, Raymond James ranks among the nation's premier providers of investment and wealth planning resources.
It provides its affiliated financial advisers with industry-leading support, superior client service, and comprehensive financial planning and investment resources.
Yet, for its size and scope, the company remains true to its founder's vision:  When you work with a Raymond James financial advisor, your investment strategy and well-being will be at the forefront.
And they keep that promise by ensuring we have the independence to serve our clients'—not the company's—best interests.
In other words, your success is their success.
Benefit from a culture of independence
Raymond James' is committed to supporting its affiliates while at the same time allowing them the latitude to work closely with clients to create custom solutions to your short- and long-term financial challenges.
As far as I'm concerned, that's the gold standard when it comes to financial services support for affiliates and investors.
And it's a standard you should insist on when selecting your financial advisor.
Next week: Not all financial services companies are created equal
Glen D. Smith & Associates, Raymond James is located at 1029 Long Prairie Road, Suite C, Flower Mound, TX 75022. (469) 212-8072.
Glen D. Smith & Associates is not a registered broker/dealer and is independent of Raymond James Financial Services. Securities offered through Raymond James Financial Services, Inc., Member FINRA/SIPC. Investment advisory services offered through Raymond James Financial Services Advisors, Inc. Any opinions are those of Glen D. Smith and not necessarily those of RJFS or Raymond James.