We know, summer's not over yet, but it's been a hot minute since we did a recap of the places we've been visiting here at Foodie Friday DFW, so we thought it might be helpful for us to provide a quick rundown of the restaurants we've been over the last few months.
Click the links below for the full review of each local eatery.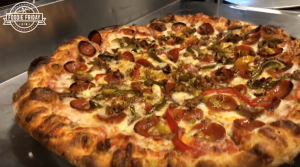 Boston-Style Mazzola's Pizzeria in Flower Mound
When Mazzola's Pizzeria opened in March, they became instantly notorious for serving up incredible pizzas, coffee and baked goods (most notably, their scones). Owner, Erik Stenson, modeled the restaurant after his Uncle Joe's well-known Boston pizza shop and bakery called Mazzola Brothers Bakery. It's all made from scratch and it's all DELICIOUS.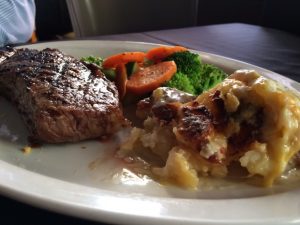 Yellow Rose Steak and Chophouse's 10th anniversary
Yellow Rose Steak and Chophouse celebrated their 10th Anniversary in April believe it or not! This Parker Square restaurant is one of our go-to spots for a business lunch here in town. They have an incredible selection of salads, sandwiches, hamburgers, steaks and whiskeys. If you're a whiskey fan, you may want to join their Whiskey Club which hosts monthly Whiskey Chases allowing members to try different varieties of whiskey from all over the world.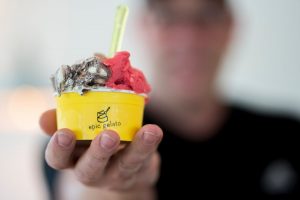 Epic Gelato is serving up more than just world-class gelato
We never leave Epic Gelato without having an inspiring conversation with Owner, Richard Baldwin. He left behind a career in technology to pursue his dream of owning a coffee and gelato shop. And he studied for years making sure he uses the most authentically Italian of processes. In addition to coffee and gelato, Epic Gelato also serves tons of amazing home-baked pastries like quiches, scones and muffins.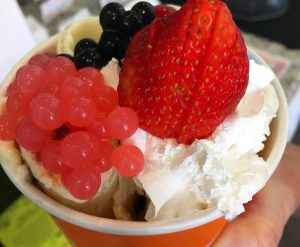 Rolled ice cream at Rock N' Ice House
If you haven't experienced Thai-style rolled ice cream, you haven't lived! This ice cream has a creamy, velvety texture unlike any other ice cream you've tasted before. Rock N' Ice House in Highland Village is serving up this ice cream fad in a variety of flavors including their Rocky Mountain (Cookies 'n Cream), Strawberries and Nutella and Coffee and Caramel.
Flour Shop Snack Bar at Doubletree Ranch Park
Did you know that the Flour Shop has opened up a Snack Bar at Doubletree Ranch Park in Highland Village? During the week, they serve up classic concession foods like popcorn, nachos, hot dogs, ice cream and sno cones. Then on the weekends and during city events, they also bring in treats from the Flour Shop Bakery including cupcakes, cereal treats, cake balls, brownies and more!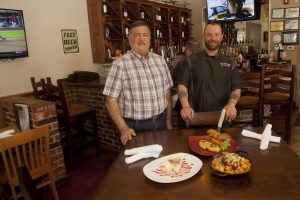 All in the family at Dido's Urban Grill
We love the family-friendly atmosphere of Dido's. Not only is the restaurant owned and operated by the DiDominick family, but they work hard to make sure all of their customers feel like family as well. Chef Gary DiDominick has mastered the art of New American cuisine, artfully blending his culinary experience from working in San Francisco with traditional Southern comfort foods.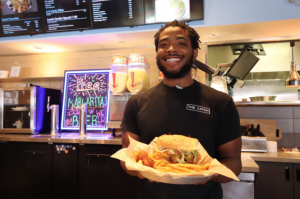 The Catch coming soon to Flower Mound
Before they open their Flower Mound location, we headed to the Lewisville location of The Catch to sample their home-cooking inspired, Southern seafood with a hint of Cajun flair. We'd recommend their catfish basket, gumbo and po boys!