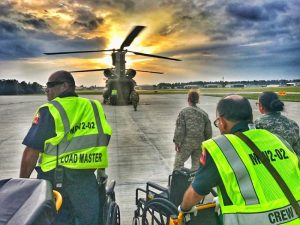 The Flower Mound Fire Department shared a video Monday detailing some of its members' rescue work in South Texas before, during and after Hurricane Harvey made landfall.
"Hear first-hand accounts of the devastation left in the wake of Harvey, the missions crews were set out on, and find out how this experience has changed the lives of those who volunteered to help our neighbors down south," the department wrote on its Facebook post.
In the video, several Flower Mound firefighters discuss things they saw and experienced while in the Corpus Christi and Houston areas a little over a month ago while helping with hurricane relief. Among other things, they talked about fighting a house fire while wading in four feet of water, helping distribute supplies and nervously passing a flooded alligator farm.
"Yes, my family wanted Dad home, but they knew I was down there making a difference, doing what I was trained to do, helping other people," Captain Jacob Ventrca said in the video.
Click here to watch the video. Click here to read about interviews with FMFD members talking about their experience last month.