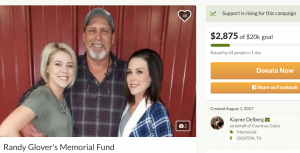 The victim of Monday's fatal shooting in Argyle has been identified by the Tarrant County Medical Examiner's Office.
Randy Glover, 57, died early Monday morning in his home at 700 Cypress Street when he was allegedly shot by his roommate during a fight, according to the Argyle Police Department. Glover's cause of death was a gunshot to the neck, according to the medical examiner.
Ryan Anthony Matthews, 31, was arrested on a charge of murder and jailed in lieu of $250,000 bail.
An online fundraiser was established to help Glover's family pay for the funeral and other expenses. The GoFundMe has a goal of $20,000.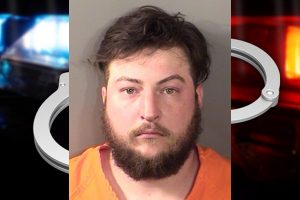 "Randy was an amazing father who cherished his babygirls and loved them to the moon and back," says the GoFundMe page. "He was a man of honor and loyalty to his family and friends. He would give you the shirt off his back if it was the last thing he had. He will be missed so much."
The shooting is believed to be the first homicide investigation by the Argyle Police Department, which was established in 1981.