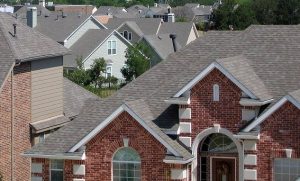 A national real estate investment firm has ranked Flower Mound the best place in Dallas-Fort Worth to invest in real estate.
HomeUnion recently released its "Highest Real Estate Return" list, ranking Flower Mound No. 14. Researchers analyzed the attractiveness of neighborhoods and school quality in 20 national metro areas to find the zip code within that metro area where single-family home investments will garner the highest return, at the lowest risk, over a five-year horizon, according to a town news release.
Flower Mound received a school rating of 84 and an annualized total return of 5.6.
The only other Texas metro area studied was Houston, and the suburb Clear Lake City ranked No. 15 on the list.
The No.1 ranking went to the Hamptons at Boca Raton, near West Palm Beach, Florida.
Click here for more information about the HomeUnion study.