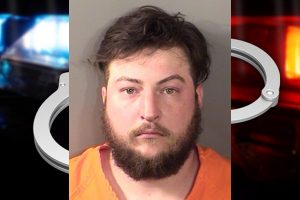 The man accused of fatally shooting his roommate early Monday morning in Argyle told police that the victim had him in a headlock on the kitchen floor before he pulled the trigger, according to the arrest warrant affidavit.
Police were called to a reported shooting in a house at 700 Cypress Street, near Argyle Town Hall, about 4:20 a.m. Monday, according to the affidavit. Responding officers found Ryan Anthony Matthews, 31, performing CPR on the victim on the kitchen floor and a handgun on the table.
An officer took Matthews out to his patrol car, where Matthews said he and the victim were in an altercation that became physical. The victim put Matthews in a headlock, Matthews told the officer, and "Matthews was able to break the hold when he retrieved his pistol and fired at (the victim), striking him in the neck. He then called 911 and began CPR."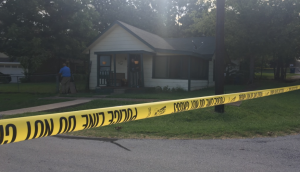 The victim was pronounced dead at the scene, according to the affidavit.
As of 9 p.m., the victim had not been identified by the Tarrant County Medical Examiner's Office, but police described him as being in his late 50s.
Matthews faces a charge of first degree murder and was booked into Denton County Jail, where he remained Monday night in lieu of $250,000 bail.
It is believed to be the first homicide investigation by the Argyle Police Department, which was established in 1981.