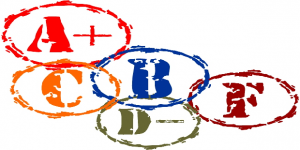 The Lewisville ISD Board of Trustees on Monday approved a resolution calling on the Texas legislature to repeal the proposed A-F school ranking system.
The proposed rating system utilizing A through F grades for schools and districts includes five domains and numerous unrelated indicators selected by the Texas Commissioner of Education to determine a single grade, leaving the public with an invalid, disconnected reflection of school quality, officials said.
The resolution follows LISD Superintendent Dr. Kevin Rogers' recent public rejection of the Texas Education Agency Ratings requesting the community to follow suit. Read Dr. Rogers' rejection letter here.
"Nowhere do we focus on the state accountability system, or the ratings based on STAAR tests, which were recently handed down by TEA," Dr. Rogers said. "Any system that grades schools based on one standardized test taken on one day of the school year disregards the important work of our teachers and students happening each and every day."
LISD's Board is calling on the Texas Legislature to repeal the rating system and instead to develop a community-based system that empowers school districts to design their own internal systems of assessment and accountability.
Board secretary Kristi Hassett spoke about the mathematical flaws in the A-F system, particularly the Texas Education Administration's decision to weigh "passed," "post-secondary" and "advanced" scores evenly.
"What this really and truly means is, if every single student in that school happens to pass the STAAR test, and they only pass it, they don't go to post-secondary or advanced but they do pass it, and they meet the state standards that they have provided, the school can fail. The school can get an 'F' rating in domain 1 if every single student passes the test," she said. "That's bogus."
Some of the information in this article was provided by The Lewisville Texan Journal.