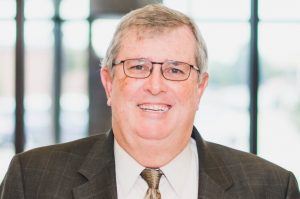 Lewisville ISD Students, Parents, and Community Members,
In Lewisville ISD, our vision is for all of our students to enjoy thriving, productive lives in a future they create, and our mission is for students, staff and community to design and implement a learning organization that provides engaging, innovative experiences every day.
You will notice, nowhere do we focus on the state accountability system, or the ratings based on STAAR tests, which were recently handed down by the Texas Education Agency (TEA). Any system that grades schools based on one standardized test taken on one day of the school year disregards the important work of our teachers and students happening each and every day.
Flawed System
Parents have spoken out against standardized testing, saying STAAR and high stakes tests do not create future ready students, which is a cornerstone of the Lewisville ISD belief system. Our students, staff, parents and community members know our schools offer so much more than what can be quantified by a system that educators across the state will tell you is deeply flawed.
The defects in the STAAR testing system related to writing were exposed when LISD uncovered numerous issues with both the scoring of writing tests and the data distributed by the testing company. One startling example that highlights the failings of the system – LISD submitted 964 student records for rescore to Education Testing System (ETS). Out of those 964, 326 tests, or 34 percent changed, all for the better, with 64 students moving from failing to passing and 53 students moving to advanced.
Arbitrary Scoring Standards
Further, when TEA was contacted regarding how passing scores for the various domains in the A-F system were determined, the response was the Commissioner of Education selected them. No one we spoke with at the TEA could provide any further detail as to how the criteria for what constituted a grade of A versus F were determined. In addition, the criteria for an A can change from year to year. Campuses and districts do not know what constitutes an A performance from year to year. The Commissioner determines target scores in the spring after the tests have been administered and scored.
Inadequate Measure of Meaningful Success
As you know, LISD is a leader in advocating for our students, teachers, and local communities to have a larger say in the ratings of our district and schools through the creation of a community-based accountability system. While supporters of an A-F rating system advertise that it is simpler to understand, this is not the case. In fact, TEA distributed a 100-plus-page manual to school districts in an effort to explain the system. This A-F rating system ignores the unique strengths of each school, local community, and most importantly the uniqueness of students.
In Closing
Lewisville ISD schools are among the best in the state, and that fact is on display every day on every campus in our district. Our students and teachers demonstrate excellence in the classroom, on the athletic fields, in fine arts competitions, clubs, activities, and so much more!
I appreciate the ongoing support we receive from the stakeholders we serve, and I look forward to working with you to push for changes to benefit not only LISD students, but also students across the state.
Real innovation, limitless opportunities…this is Lewisville ISD.
Kevin Rogers, Ed.D.
Superintendent of Schools
Lewisville Independent School District