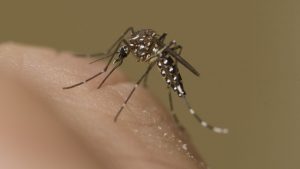 Denton County health officials on Friday confirmed the first human West Nile virus case in Flower Mound this year.
According to Denton County and town officials, the victim lives west of FM 2499 and was diagnosed with neuroinvasive disease, the more serious form of the illness.
This is the second human case of West Nile reported in Denton County this year. A Lewisville resident also was recently diagnosed with the neuroinvasive form of the virus.
In addition, the Flower Mound Environmental Health Services Division confirmed a mosquito sample collected in Wellington tested positive for West Nile virus. This is the eighth positive mosquito samples found in the Town this year.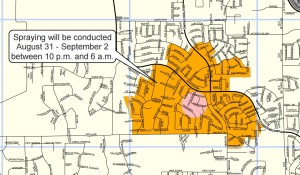 Spraying operations are scheduled in the vicinity of the 4000 block of Ashburton Way this Monday through Wednesday between 10 p.m. and 6 a.m. Residents are advised to minimize exposure when possible.
The Town encourages residents to remember the four "Ds":
Stay inside at dawn and dusk. This is when mosquitos are most active
Dress in light colored long sleeves and long pants
Drain any standing water. An 1/8th inch of water in a bowl under a flower pot is plenty of water for a mosquito.
Wear a repellent containing DEET when outside
For more information, contact Flower Mound Environmental Services at 972.874.6340 or visit www.flower-mound.com/mosquitoes.