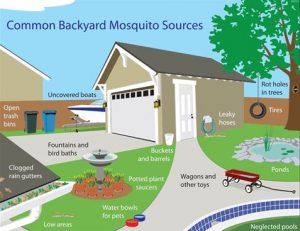 The first human case of West Nile Virus in Denton County this year has been reported.
According to the Denton County Health Department, a Lewisville resident has come down with the neuroinvasive form of the virus, as confirmed Monday by the Texas Department of State Health Services.
The DCHD's Chief Epidemiologist Juan Rodriguez said that residents can play a large role in reducing their risk.
"It is important for residents to take precautions to prevent mosquito bites by minimizing outdoor exposure during peak mosquito activity, dressing appropriately and using DEET or other EPA-approved repellents," he said.
More WNV information, including tips for reducing mosquitoes around the home, frequently asked questions, and printable flyers and posters is available online.