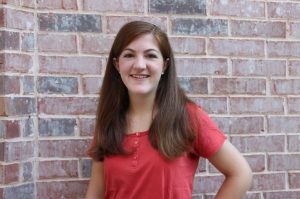 Kayleigh Moore is still in high school, but she's already earned the rank of first lieutenant – of the Coram Deo Symphonic Band, that is.
And that is where she winds her way around the wind of a clarinet, piping clear but muted tones into the school's atmosphere. Like many of her peers, the Coram Deo Academy senior has a menagerie interests including playing first base for the school's softball team, but it's her leaders she loves the most.
"I think the best part about my school is the teachers there," Moore said. "They are really invested in our lives and do a good job of preparing us for college and the rest of our lives."
For her senior year, the Flower Mound teen plans to keep the ball rolling. She is also a member of student government, serving as president of the House of Wallace at the academy.
"For this year, my objectives are to stay as involved as I can in my school and with my classmates," Moore said. "I also want to do the best I can until I go off to college."
Moore plans to study chemical engineering in college, but has not yet decided where she wants to go. She said the quality that impresses her most in a person is also what serves as the basis for most of her relationships in life.
"I admire loyalty in a person," Moore said. "That's what makes a person trustworthy."
When Moore graduates this next spring, she said she would like to be remembered in a certain way by her classmates and teachers.
"I would like to be thought of as someone who cared about school and cared about the classmates around me," she said.
Moore's Favorites
Favorite Athlete: David Ortiz
Favorite Sports Team: Boston Red Sox
Favorite Subject: Math
Favorite Food: Pizza
Favorite Movie: Pitch Perfect
Favorite TV Show: The Office
Book Currently Reading: The Scarlet Letter
Favorite Musical Group or Performer: One Direction