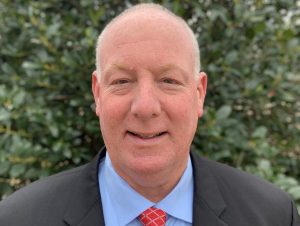 Greetings from Town Hall,
Double Oak registered voters will elect a mayor and two council members in the upcoming May 2023 General Election. A drawing for place on the ballot was held on Friday, February 24, 2023.
Candidates for Double Oak Mayor are Patrick Johnson and Jean Hillyer. Voters will elect one of these candidates for a two-year term.
Candidates for Double Oak Town Council are Mike Gwartney, Ginger Brittain, Pat Wellen and Lisa Miller. Voters will elect two of these candidates for a two-year term.
Town staff is working to schedule a candidates' forum prior to the start of early voting. Staff is also working with Denton County Elections for Town Hall to be an Early Voting and an Election Day voting site.
Depending on where you live in town, Denton ISD and Lewisville ISD both serve our town and are holding their school board elections. Residents will cast votes in those respective elections, as well.
Double Oak Public Works News
Town Council has approved funding for a town comprehensive drainage study. This study, to be done by the town's engineering firm, will take several months. The council emphasized there will be public participation and public meetings so residents can provide comments and information. The town will communicate public notices for future drainage study meetings.
Town Council has approved and authorized the advertisement of bids for asphalt road paving and repairs. The four asphalt roads included in this fiscal year bid package are Shady Oaks, Park Lane, Timberview and a section of the eastern side of Meadowknoll coming off of Waketon Road. After the bid has been legally advertised and bids are received according to the published schedule, the town's engineering firm will review and present the bids to town council with a recommendation for whom to award the bid. The planned schedule is to see asphalt milling and paving work in the spring-summer timeframe.
Town Receives Annual Audit Report 
Town Auditor Carl Deaton presented the Fiscal Year 2021-2022 Annual Audit Report at the February 6, 2023 town council meeting. The town finished the fiscal year with a surplus. Mr. Deaton noted the town's employee pension fund is fully funded, which is not the case in most government budgets. He made a point to mention he continues to be amazed that Double Oak, in its history, has maintained financial stability and has never had bond debt. The town continues to function and operate with very little debt.
Double Oak's property tax rate is currently $0.198067 per $100. This property tax rate is one of the overall lowest in Denton County and North Texas.
Condolences and Sympathy to the Koehler Family
The town extends its thoughts and prayers to our longtime contracted Building Inspector, Steve Koehler, on the recent passing of his wife Claudette Koehler. She was an educator in the Lewisville ISD for more than 30 years. Together, Steve and Claudette raised a wonderful family and have lots of precious grandkids.
Town Council Meeting Schedule
The town council meetings are held on the first and third Monday of each month, unless it is a holiday, then the meeting moves to Tuesday. All are welcome to attend your town council meetings. You can also watch the meetings online by going to the town website www.doubleoak.texas.gov.
Have a great month of March. Springtime is coming soon!