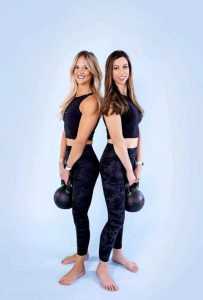 A new fitness studio will open this month in Parker Square.
Owner Julie Costly said Shine Fitness will open soon at 870 Parker Square Road. Costly has been practicing yoga since 2003, and she managed SunstoneFIT studio in Flower Mound until it closed in 2021.
"We had built a real community, a diverse group of people that was very close-knit," Costly said. "When our studio closed, there were lots of tears being shed. That's when my business partner and best friend Angela (Hughbanks) and I decided we needed to open our own studio."
After looking at lots of different potential studio sites, Costly signed a lease in November for the Parker Square space. She's hoping to receive the certificate of occupancy from the town of Flower Mound soon, and then they'll be able to open up shop, offering yoga, hot yoga, High-Intensity Interval Training and Low-Intensity Interval Training sessions. Costly said the studio will be welcoming to all, whether you're coming for your first yoga class or your 1,000th.
"Our vision is that everyone who comes in is at a different level of fitness, with different sizes and goals, and lots of community support," Costly said. "It's amazing what it can do for your physical, mental and emotional health. We want everyone to feel welcome and at ease."
Shine Fitness classes will also provide a focus on "functional movement and how it plays out as you age," Costly added.
Click here for more information.