On Thursday, a Lewisville ISD trustee announced that she won't seek reelection, and a former president of the LISD Council of PTAs announced that she is running for the expiring seat.
Kristi Hassett has served on the LISD Board of Trustees for nine years, and she said in a news release Thursday night that "after much thought and consideration," she has decided to not run for reelection.
"Kristi would like to express her deepest appreciation to the teachers and staff of LISD for their hard work and dedication to our students, and for always putting the needs of the children first," the news release said. "Kristi would also like to thank the community for their continued support, engagement, and partnership in creating a better education for our students. Kristi is proud of the progress and improvements that have been made during her nine years on the school board and has full confidence in the ability of the next board and LISD leadership to continue to move the district forward."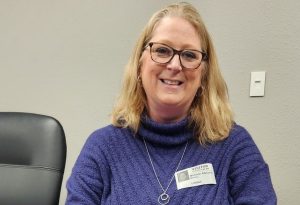 Earlier in the day, Michelle Alkhatib announced that she is running for Hassett's Place 6 seat on the board. Alkhatib has served served as president of the Lewisville ISD Council of PTAs and currently serves as the Advocacy Chair. She also serves in various PTA leadership roles on four different LISD campuses. In addition to PTA service, she has served or is serving in many LISD programs, including the Superintendent's Parent Advisory Committee, District Advisory Committee, Long Range Growth Planning Committee, District Advocacy Committee and local campus Building Leadership Teams.  She currently is a board member with the Lewisville ISD Education Foundation and is a graduate of the Inside LISD Leadership Program.
"I believe that my experience in education and my various volunteer positions within the district have been an integral part of growing myself as a leader," Alkhatib said. "I was provided with a blank canvas and asked how I would fill it. My hands-on experiences and understanding of how the district operates grants me the opportunity to become an advocate for all children in Lewisville Independent School District."
Alkhatib will be on the ballot in the May 6 election. The filing period for this election ends Feb. 17. Click here for more information about what local seats are up for election.