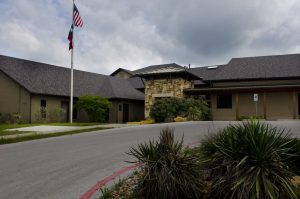 Last week, the Argyle Town Council approved its fiscal year 2021 budget, which decreases the town's property tax rate.
The tax rate is reduced from $0.397500 to $0.378193 per $100 of valuation, which will save the average Argyle homeowner $86, according to a news release from the town. This marks the first change in the town's property tax rate since the $0.397500 rate was adopted in 2010.
The budget allocates funds for one new police officer, bringing Argyle Police Department's sworn officer count to 13, which will allow the police department to regularly maintain two patrol officers on duty and will also help cover the portion of the Harvest development located in Argyle's extra-territorial jurisdiction, according to the town.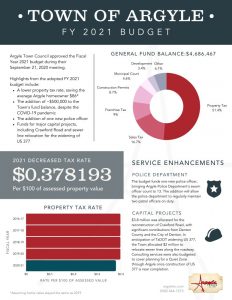 Also, in anticipation of the Texas Department of Transportation widening Hwy 377, the town allocated $2 million to relocate sewer lines along the roadway. Consulting services were also budgeted to cover planning for a Quiet Zone through Argyle once construction of Hwy 377 is near completion, according to the town.
"This budget represents a collaborative effort between staff and Town Council to thoroughly review town finances and identify opportunities for efficiency and savings," said Mayor Pro Tem Cynthia Hermann. "The result is a budget that enhances town services for Argyle citizens while lowering their tax burden through a decreased property tax rate. It is just one way that we are putting the needs of Argyle citizens first."