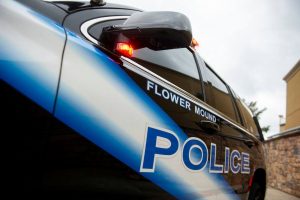 A teenager was found dead from a gunshot wound early Tuesday morning in west Flower Mound, and the unknown suspect is on the run, according to the Flower Mound Police Department.
Police responded to a shooting call at 5:53 a.m. at a home in the 3600 block of Green Meadow Lane and found 18-year-old Matthew Thane dead from a gunshot wound. No other family members were injured during the incident, according to police.
An investigation is underway to identify a suspect, FMPD said in a news release. The initial description provided is a subject wearing jeans and a black motorcycle helmet. Detectives do not consider this a random act and are still working to gain more information about the suspect and possible motive. Police have no reason to believe the suspect is still in the area.
If anyone noticed any suspicious vehicles or individuals in the area of Green Meadow Lane on Monday night or early Tuesday morning, call the police non-emergency line at 972-539-0525 or the anonymous tip-line at 972-874-3307.
Additional information will be released, when available.