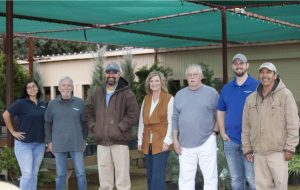 In the center of Flower Mound, Schmitz Garden Center has been a living, green heart serving not only the town, but surrounding communities.
Joe and Jamie Schmitz purchased the Volkmann's garden center on Old Settlers in Flower Mound in 2006. That original venue near Flower Mound High School now serves as a landscape inventory holding location.
"We are a neighborhood garden center serving all of southern Denton County," said Schmitz. "We have everything for the inside and outside of the house– home decor, outdoor decor, holiday gifts and even jewelry. We specialize in 'facelifts' for established residential landscapes."
In 2013, the couple bought what had been the other longtime local nursery since 1983, Huggins, on Cross Timbers/FM 1171, with the physical address of 1616 Arrowhead Drive. This Garden Center serves as the Schmitz public retail store, as well as the residential landscape renovation, design and installation facility.
Joe and Jamie are the foundation and set the tone on which Schmitz Garden Center operates. Together they started Schmitz Garden Center in 2006.
Being a family-owned company, they will be assisting customers seven days-a-week throughout the spring/summer seasons. They welcome visitors and customers to their Garden Center with smiling faces and open hearts.
The team at the Garden Center is knowledgeable to assist every customer with their questions and help them choose plant material that will flourish in their landscape.
"We ask many questions in helping decide which plant material is the perfect solution for your area in need," said Jamie. "We have several team members who can help in Landscape Design. "Mike Krol, Gary Huddleston and I are the lead designers. We can help at the Garden Center or schedule appointments with our customers to meet them onsite for consultations that will be installed by Schmitz Garden Center.
"We have the largest plant selection in the area; we are a full-service company where high quality matters."
Another plus for residential clients, fresh plants and new garden products arrive almost daily from all over the USA. That means semi-loads of plants from large jobs allows Schmitz to have the buying power to be able to offer lower prices and have new inventory all the time.
"If you want a certain plant or garden product, there is a good chance we'll find it," said Schmitz.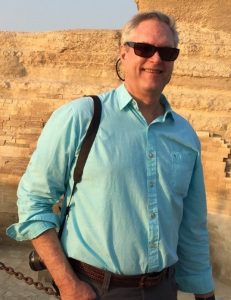 "We have about 80 employees in Flower Mound and North Dallas and we don't lay-off or cut their hours in the off season" said Krol. "The nucleus of our crews is mostly local and everyone has been with us for years– especially the crew foremen."
The services provided include: landscape design and installation, lawn maintenance; irrigation management including installation, service and repair; drainage enhancements and erosion control; organic lawn care; tree care, including preservation, pruning, removal, health and management; and, custom container services, including continual maintenance throughout the year.
"We are certified to handle pesticides; we're state licensed irrigators; and we possess in-depth knowledge of the green industry," said Schmitz, who is a licensed Texas Irrigator, ISA Certified Arborist and Certified Pesticide Applicator.
Krol, the newest addition to the team, is a native of Dallas and received his degree from the University of Texas-Austin, where he studied Anthropology and Archeology. After working a number of international archeological digs– including in Belize– he decided against teaching. So, instead of pursuing his PhD, he joined a classmate with a landscaping business– it was a natural fit from the "get-go."
To expand his lawn maintenance expertise, Krol became a certified irrigator in 1982, with required re-certification every three years. He worked for several companies– including: Grassperson for eight years, prior to the owners selling the business; and, Green Meadows, also for eight years.
"Joe and Jamie are great people and I wish I'd been with them for the past 20 years," said Krol, who took over the residential operation approximately 20 months ago following the passing of his predecessor, Michael Williams.
The company's top priority is to build long-term relationships with customers.  "We want people to come back again and again," said Schmitz.
For in-person shopping, visit Schmitz Garden Center at 1616 Arrowhead Drive in Flower Mound.
For more information, visit: www.schmitzgardencenter.com or call 972-539-5350.