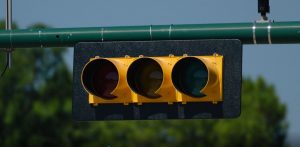 The Northlake Town Council voted last week to make improvements, including a long-awaited stoplight, to the intersection of FM 407 and Cleveland-Gibbs Road.
The Texas Department of Transportation conducted a traffic study of the intersection last year, and because of the high traffic and high demand from local residents, the town decided to add a stoplight as well as new left-turn lanes on 407, according to a news release from the town. Town Administrator Drew Corn said there is a pressing need for a traffic light, even before TxDOT expands FM 407 in the future.
"Mayor Rettig and Northlake Town Council have made the installation of this traffic light a top priority," Corn said. "The traffic light cannot wait until FM 407 is expanded."
The Town Council voted to enter an interlocal cooperation agreement with the Belmont Freshwater Supply District No. 1 for cost sharing of the turn lanes, according to the town. Based upon a previously negotiated agreement, the town and the Belmont FWSD will share costs for the turn lanes. The town is contributing $150,000, and Belmont FWSD $225,000. TxDOT has committed funds to the traffic signal of about $325,000.
"This traffic signal is important for the safety of Northlake residents but also for the thousands of drivers passing through Northlake," Corn said. "Without this funding partnership with TXDOT and the Belmont Fresh Water Supply District, this project would not have been accomplished as quickly."