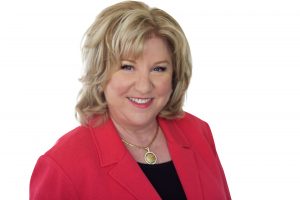 State Senator Jane Nelson, R-Flower Mound, recently received two awards for achieving results that advance the principles of limited government from the Conservative Roundtable of Texas.
Nelson was recognized as an Exemplary Conservative for her leadership in producing a prudent, strategic budget, tax cuts and relief, as well as policies that increase government transparency, according to a news release from her office. She was also recognized as a 2019 Effective Conservative for passing legislation that supports limited government and conservative solutions.
"I am honored to be recognized for conservative leadership — which is the key reason the Texas Miracle continues to thrive," Nelson said. "Conservatives understand that for Texas to succeed, we must be fiscally disciplined, keep taxes low and maintain a smart regulatory climate that allows businesses to grow and prosper."
A coalition of concerned grassroots activists and business leaders, the Conservative Roundtable of Texas wants the state to remain a leader for job creation and quality of life through low taxes, a predictable regulatory environment, a reliable infrastructure, and a limited, transparent and efficient government.
Nelson represents District 12, including portions of Tarrant and Denton counties. She is Chairman of the Senate Finance Committee and the highest-ranking Republican in the Texas Senate.