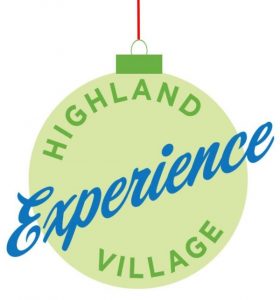 The Highland Village Business Association launched last month an initiative designed to encourage visiting Highland Village.
The "Experience Highland Village" campaign will support local businesses and engage with the community, promoting the city as a "one-stop shop" for all customers with destinations for everyone, according to a news release from the city. The new "Experience Highland Village" logo is meant to capture the essence of the campaign – the experience in Highland Village is the center of it all.
"We have long said 'Highland Village has it all,' and this campaign will be the avenue to connect our local community with the shops, restaurants and amenities found in our City," said Mayor Charlotte Wilcox. "I encourage everyone to follow the Experience Highland Village Facebook and Instagram accounts; you will be pleasantly surprised at what you can experience in Highland Village."
The Experience Highland Village campaign will focus on using social media to generate engagement with residents and those living nearby to build a better understanding of the many opportunities within the city, according to the news release. There will be many experience opportunities through special promotions, contests and photo sharing.
Click here for more information.