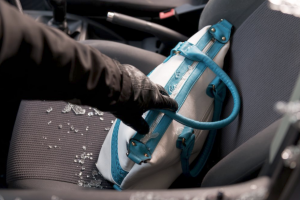 The Flower Mound Police Department will have additional officers patrolling retail shopping areas beginning on Black Friday, and it will continue to provide a heavy presence throughout the holiday season, according to a news release from the department.
There will also be officers specifically designated to work traffic enforcement on the major roadways around these areas to watch for and address any unsafe driving.
The holiday season is a popular one for car burglars who target vehicles parked in retail shopping areas. Police are urging residents to remember to Take, Lock and Hide: Take your valuables from your car, always lock your car doors and hide things in your car away from plain view. When shopping, place your purchases and other belongings in the trunk if you can't take them with you into the next store.