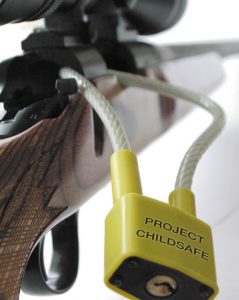 The Denton Police Department is now giving residents free gun locks, the department announced Monday.
Free gun locks are now available at the Denton PD front desk, 601 East Hickory St. The department will give one lock per household with "no questions asked."
The gun locks are distributed by Project ChildSafe, a program of the National Shooting Sports Foundation that aims to promote firearms safety and education. According to the program's website, residents can also contact the following local departments to inquire about getting a free safety kit: Denton County Sheriff's Office, Corinth Police Department, Denton County Constable Precinct 6, University of North Texas Police Department, Highland Village Police Department and the Roanoke Police Department.
Click here for more information.