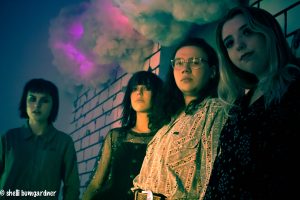 A Flower Mound High School senior was recently recognized as part of one of the 20 artists under the age of 20 you should see in North Texas.
National Public Radio Music named Fort Worth-based indie rock band Ting Tang Tina to the list of the best young musicians/groups in the area. Guitarist Dillon Wilkins is a senior at FMHS. Lead singer Ruby Lewis is daughter of Toadies frontman Vaden Todd Lewis.
Ting Tang Tina is signed to Dreamy Life Records and has put out one EP. An album is also expected to come out in January.