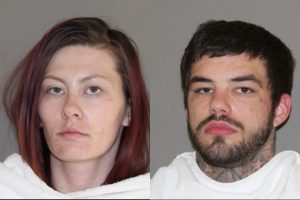 A second person has been arrested and charged with the murder of a young woman near Ponder.
Kyrstin Danea Ross, 27, of Seagolville, was arrested Sunday in Alvord on a warrant for the murder of 20-year-old Jade Monique Harris, according to a news release from the Denton County Sheriff's Office. Ross is an associate of Tanner Brock, who was arrested and charged with murder in the case earlier this month. The investigation is ongoing, and little other information has been made public.
Harris was reported missing after her car was found on the side of the road in Carrollton on Nov. 1. Her body was found with stab wounds on a creek bank near Ponder on Nov. 3. Protective Services has had temporary custody of Harris' two children, who are 1 and 2 years old, since September.
A GoFundMe page has been set up to assist Harris' two young children and husband.