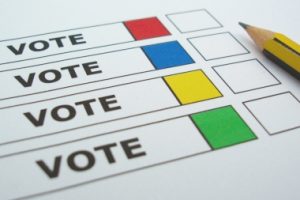 Local residents will head to the polls Tuesday to vote on constitutional amendment elections.
Flower Mound voters will decide to keep or kill the Street Maintenance Sales and Use Tax. The tax — the money from which is used exclusively on street projects — has been authorized many times periodically by the voters, and it again needs reauthorization from the voters. The tax is a rate of one-fourth of one percent.
Voters can also weigh in on 10 state propositions.
For more information about voting on Tuesday in Denton County, click here.