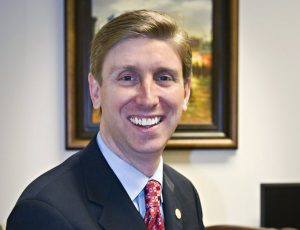 Texas has a rich history as both a republic and state with our constitution being the guiding document to separate powers and incorporate a bill of rights. The 7th and current Texas Constitution was written in 1876 and has been amended through the years to establish the structure and function of your state government.
To amend our foundational document, a two-thirds vote is required within both legislative chambers to pass a House or Senate Joint Resolution. This equates to 100 votes in the House and 21 votes in the Senate, assuming no vacancies. Yet, despite passage, the voters of Texas ultimately decide if a resolution should become part of the fabric of the Texas Constitution. Last session, ten resolutions were passed by the legislature and are now in the hands of voters in the upcoming constitutional election as "propositions".
While I am not advocating for an outcome, I do want you to be informed about what each of these propositions would mean. Here is a basic overview of what you can expect to see on the ballot this November 5th:
Proposition 1: Unlike municipal judges who are appointed, an elected judge may not concurrently serve more than one municipality. If passed, Prop 1 would allow for municipal judges who are elected to concurrently serve another municipal judge office just as appointed ones are currently permitted to do. This would allow rural or smaller municipalities, for example, to share resources in order to expedite justice in ordinance and fine-only misdemeanors.
Proposition 2: If approved, Prop 2 would authorize the Texas Water Development Board to issue additional general obligation bonds (not to exceed $200 million) to provide financial assistance to be used only for water supply and sewer projects in economically distressed areas of Texas as defined by law.
Proposition 3: If approved, Prop 3 would authorize the Texas Legislature to provide a temporary exemption from ad valorem taxation of a portion of certain property located in a declared disaster area. In other words, if the governor declares an area to be a disaster, residents could qualify for a temporary property tax exemption set by the legislature.
Proposition 4: Currently, Texas is one of seven states that does not levy an income tax on Texas residents. If approved, Prop 4 would place in our constitution a prohibition/ban on the state from imposing or collecting an income tax, including an individual's share of partnership and unincorporated association income.
Proposition 5: Texas is blessed with natural beauty and many historic sites. If approved, Prop 5 would automatically appropriate the sporting goods sales tax revenue to the Texas Parks and Wildlife Department and the Texas Historical Commission. The legislature would maintain the authority for specific use and the allocation between the two agencies.
Proposition 6: The Cancer Prevention and Research Institute of Texas (CPRIT) was created in 2007, for the purpose of funding cancer research in our state using bond proceeds to award grants. If approved, the legislature would be authorized to increase the maximum bond amount of $3 billion to $6 billion for continued research and prevention.
Proposition 7: The Available School Fund assists public education and provides an additional source of revenue for local schools. Currently, there is an annual cap of $300 million. If approved, distributions could be increased to $600 million and also allow the State Board of Education, the General Land Office, and other entities that manage revenue from land/properties to be able to distribute certain revenue to the Fund.
Proposition 8: Many lessons were learned after Hurricane Harvey wreaked devastation on our state, including the need for additional resources to mitigate flood damage. If approved, Proposition 8 would create the flood infrastructure fund to assist in financing drainage, flood mitigation, and flood control projects.
Proposition 9: Gold, silver and other precious metals are often stored in a precious metals depository. If passed, Prop 9 would bring clarity surrounding whether or not these metals are subject to local property taxes (ad valorem) by allowing the Legislature to create an exemption.
Proposition 10: The potential for legal difficulties exist if a law enforcement animal was to be given to the animal's handler or qualified caretaker. This is because the Texas Constitution currently prevents such a transfer because the animal qualifies as public property, and public property cannot be gifted for a private purpose. If approved, Prop 10 would allow a law enforcement animal that is being retired, for example, to be donated at no cost if the transfer is in the animal's best interest.
I hope this summary of the November 5th election is helpful in deciding to vote for or against any new amendments to the Texas Constitution. If you have any questions, please call my Capitol office at (512) 463-0688 or send an email to [email protected]. You can also visit the Texas Secretary of State website for more information including registering to vote and important deadlines so you can exercise your right to vote!