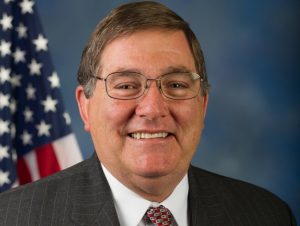 U.S. Congressman Michael C. Burgess (R-TX), member of the House of Representatives Committee on Rules, sent a letter Tuesday to the Speaker of the House of Representatives Nancy Pelosi requesting that Congress vote to authorize an official impeachment inquiry and permission to review the materials gathered by committees conducting the impeachment investigation.
"Speaker Pelosi is putting politics before the U.S. Constitution," Burgess said. "Under House Rule XI, clause 2(e), members of the House are granted the right to review any committee records. As a member of the Rules Committee, I will have to vote on whether to bring Articles of Impeachment to the House Floor. It is imperative that I am able to review all the materials gathered supporting or refuting Articles of Impeachment in order to make an informed decision."
Burgess said in the letter that the Constitution provides Congress the authority along with the historical precedent to authorize an official impeachment inquiry. By having Congressional authorization of an impeachment inquiry, the investigatory powers are strengthened and ensure the rights and participation of the minority party, according to a news release from Burgess' office. This was granted during both the inquiries for President Nixon and President Clinton.
"By continuing this investigation without providing members of Congress the opportunity to review all materials gathered by the investigating committees, Speaker Pelosi and House Democrats have lost all credibility and, most tragically, have abdicated their duty to the Constitution and to the American people," Burgess said.
Burgess represents Texas' 26th district, including Denton and part of Tarrant counties.
To read the full letter, click here.
Committee records are property of the House. According to House Rule XI, clause 2(e), they are to be made accessible to ALL members of the House. As a member of @RulesReps it is critical that I view all information before voting for floor consideration. https://t.co/Me3uZV7vSo

— Michael Burgess, MD (@michaelcburgess) October 23, 2019