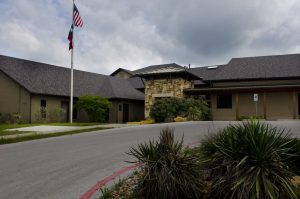 The Argyle Planning & Zoning Commission and Town Council will hold a joint work session to discuss a proposed regional hospital.
Developing company Terra Manna is requesting a zoning change for a 30-acre piece of property to pave the way for a Texas Health Presbyterian regional hospital to be built on the north side of FM 407 between Hwy 377 and I-35W, across from 407 BBQ.
The property is currently zoned Agricultural and Community Retail, which doesn't allow for hospitals in Argyle, and the request is to change it to Regional Center South – Transition.
Terra Manna Founder Pedigo said he expects it would be between two and four years before construction would begin on the hospital, and it likely would not be built at once, but in phases. He said the hospital will be needed in the area as large communities such as Pecan Square, Country Lakes and Harvest continue to grow.
Pedigo said P&Z recently denied the request unanimously over concerns of the traffic impacts and the sound of helicopters near the heart of the town. The work session is intended to address concerns and answer questions to try to find a plan to which the town, the developer and the hospital can all agree. P&Z will consider the request again at its Nov. 5 meeting, and Town Council will hear it at its Nov. 19 meeting.
Pedigo said if Argyle doesn't want the hospital, it would likely be built on a Hillwood-owned site across I-35W in the town's extraterritorial jurisdiction. The town wouldn't get the tax benefits, but it may get much of the traffic and helicopter noise the P&Z Commission was concerned about.
"There are two or three city managers around the site licking their chops and hoping the hospital falls to their side of the highway," Pedigo said. "They're all in disbelief there's a question on the Argyle side."
He said the 30-acre hospital site is a part of about 335 acres, and if the hospital is denied, it may be replaced by commercial development, allowed by its current zoning.
"The issue the town is really facing is would they rather have a hospital or large retail component," Pedigo said. "The tax base generated by big box retailers may not be same going forward, but hospitals will be a stable source for cities in the future. Most hospitals don't generate as much tax as a retail center, however they do generate good paying jobs and people that make it a destination, daytime traffic and sales for other retail and commercial that do pay a lot of taxes.
"If they turn us down, I can't sit on the land forever and I might have to go toward retail."