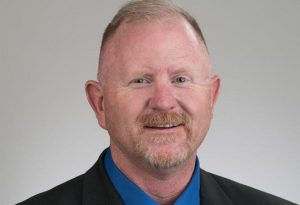 October is here already, and whether you celebrate the Harvest Festival or Halloween, I know there is one thing we are all are celebrating … Cooler Weather (maybe)! As we completed the process of the town's budget I'm happy to announce the council has voted to increase the "Over 65/Disabled Persons" exemption to $100,000. This will provide much needed property tax relief as property values and subsequently taxes continue to increase.
Many issues and large projects are confronting the council right now. These include a large hospital site proposal, interviewing applicants for Town Attorney as well as interviewing applicants for the town's Planning and Zoning Commission (P&Z) and Economic Development Corporation (EDC). We will start the process of interviewing and seating these candidates this month.
Special events this past month included the Argyle Movie in the Park and the Argyle Police Department's National Night Out, both were big successes.
As Police Chief Temple Cottle's time has come to an end in Argyle we are saddened to see him go but also excited for him to start this new chapter in his life. We are in the process to find the most qualified replacement.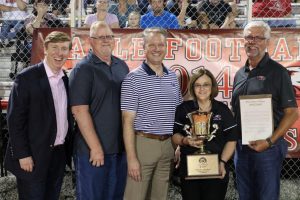 Many of you may know 407 BBQ moved to their new location in front of the 407 Gun Club back in January of this year. What many of you may not have heard is they were just voted as the best BBQ in the Metroplex by the Dallas Morning News. We are excited to have them as part of our community.
Due to scheduling and personal conflicts, "Morning with the Mayor" has been suspended until further notice. I hope to get this program back on-line ASAP.
KAB Fall Sweep Event
Join us on Sunday, November 3rd from 2-4 p.m. (No Cowboys game) for Fall Sweep 2019 in the parking lot of Argyle Intermediate School, presented by Keep Argyle Beautiful and the Argyle 4H Club. An exciting event is planned full of experts, demonstrations and fun for the whole the family to enjoy.
Have an interest in beekeeping or waking up to farm fresh eggs from your own backyard? Ever wonder what our current recyclable materials are versus trash going into your bins?  The Denton County Master Gardeners Association will construct a holiday arrangement to inspire you for the upcoming holiday season. Painted Flower Farm will be onsite to sell native pants and give gardening advice, Upper Trinity Regional Water District will also be there just to name a few!
Local businesses will be present supporting our efforts to educate how we can all do our part in this world.  Keep Argyle Beautiful will be collecting used household batteries as well as unwanted adult bikes in any conditions.
To get involved email [email protected].
-Submitted by Kathy Salisbury
Argyle Seniors Relive 1950's
Happy Days. Chevrolet convertibles with huge fins. Malt shops and sock hops. Ike was in the White House. Elvis was King. And Andy Taylor was sheriff. The Argyle Seniors enjoyed their 50's theme luncheon.
Our thanks to The Argyle Police Department for furnishing the meat and all who brought food to share. We want to thank Gale and Jody for all the work they do in cleaning up after lunch and also helping in other areas.
We were happy to have our new members and visitors join us.
We will not be having a luncheon in October, but on Saturday, Oct. 26, will be our annual wiener roast and hayride at the home of Stella McDaniel. All the food will be furnished, including popcorn and cotton candy. You're welcome to bring a dessert if you want. The annual event will feature a costume contest and will start at 5:30 p.m. Bring a wrapped gift for the Right & Left game. We play several games and have prizes for each winner. We have lots of fun. Hope you can join us. Please RSVP so we'll know how much food to buy.
In November, The Well Church will be furnishing our Thanksgiving Luncheon.
For more information and an address for the event, contact Stella McDaniel at 940-464-7438 or Karen Kiel at 940-464-0506.
-Submitted by Stella McDaniel