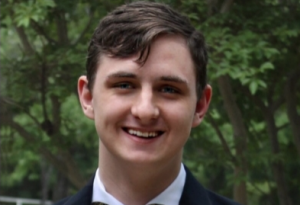 An online fundraiser has been set up for the family of a man who died last week in a crash near Argyle, and his memorial service will be held Sunday in Denton.
Daniel Maynard, 21, was found dead on Sept. 30 after apparently driving off FM 1830 and crashing in a wooded area, according to a Texas Department of Public Safety spokesman. A GoFundMe has been set up to help his family cover the expenses of the memorial service. As of Monday afternoon, more than $8,400 had been raised for the Maynard family.
Friends are welcome to attend Maynard's memorial service, which will be held on Sunday, Oct. 13 from 2-5 p.m. at Denton Unitarian Universalist Fellowship, 1111 Cordell St. in Denton.