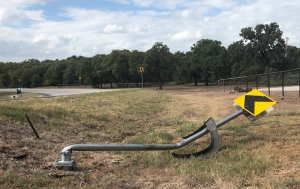 A 21-year-old man was found dead Monday morning after his vehicle went off the roadway and crashed.
The man had been driving a pickup north on FM 1830 about a mile-and-a-half north of FM 407, according to Texas Department of Public Safety Lt. Lonny Haschel. The driver reached a curve in the road, and for a currently unknown reason, the pickup drove off the right side of the road, through a pipe fence and crashed in a wooded area not visible from the roadway.
The crash was reported at 7:30 a.m. Monday. The driver, Daniel Maynard, was dead when first responders arrived.
According to the medical examiner's office, Maynard died about a half-mile from his home. More details about the crash, such as the exact time it happened, remain under investigation by the DPS.