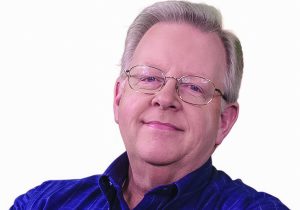 The summer heat that kicked in during July shifted into high gear during August.  Rainfall was actually above normal, although it didn't seem like it.  As of August 26th, Denton had recorded nearly a dozen hundred-degree days and only one day with a high temperature in the 80's (89 on August 3rd).  An "average" North Texas summer typically has about 18-20 days at or above 100.
The hottest temperature was 102 recorded on the 12th, 13th and 26th of August.  The coolest early morning low was 71, recorded on the 27th.  The day/night average temperature for the month was 87 degrees, nearly 3 degrees warmer than normal.  A strong high pressure cell established relentless heat in Texas and much of the southwest, forcing most continental storm systems and several flooding rains up into the Plains states.
Rainfall was decent, although there were some long stretches without any rain.  One inch of rain fell on the 3rd and 4th of August.  We picked up another .70″ on the 14th and trace amounts were detected on the 23rd and 24th as isolated storms roamed across Denton County.  We had a welcome .55" on the 27th. Through the 27th, total rainfall at Denton Enterprise Airport was 2.25 inches.  So far this year, official rainfall at Denton totals about 23 inches, which is still slightly above normal for this time of the year.
Severe weather was virtually unknown in Denton County during August, although North Texas had a few close calls.  Sherman reported 1″ hail on the 13th and a small tornado was observed between Fort Worth and Aledo during a severe thunderstorm warning on the afternoon of Friday the 23rd.
As of press time, North Texas was expecting widely scattered storms from the 28th through the 29th.  Multiple disturbances and a weak frontal boundary were nudging the high pressure cell slightly southwest of the area only temporarily.  Hot, dry weather was expected to return just in time for Labor Day weekend.
Looking ahead, some of the models were predicting a more significant cooling trend on the first full weekend of September.  As the sun angle begins to change in late summer, we generally expect to see an uptick in rainfall and in turn, severe weather.  For now though, the Climate Prediction Center is forecasting warmer-than-normal temperatures and near-normal rainfall.  Based on the "persistence" forecast of warm, dry weather, we can expect area lake levels to continue to decline and fire danger to increase.
Brad Barton is Chief Meteorologist of WBAP820/570KLIF/99.5 "The Wolf" and the Texas Rangers Baseball Club.